2nd Thessaly Wine Festival -
ΕΣΥΝΕ Thessaly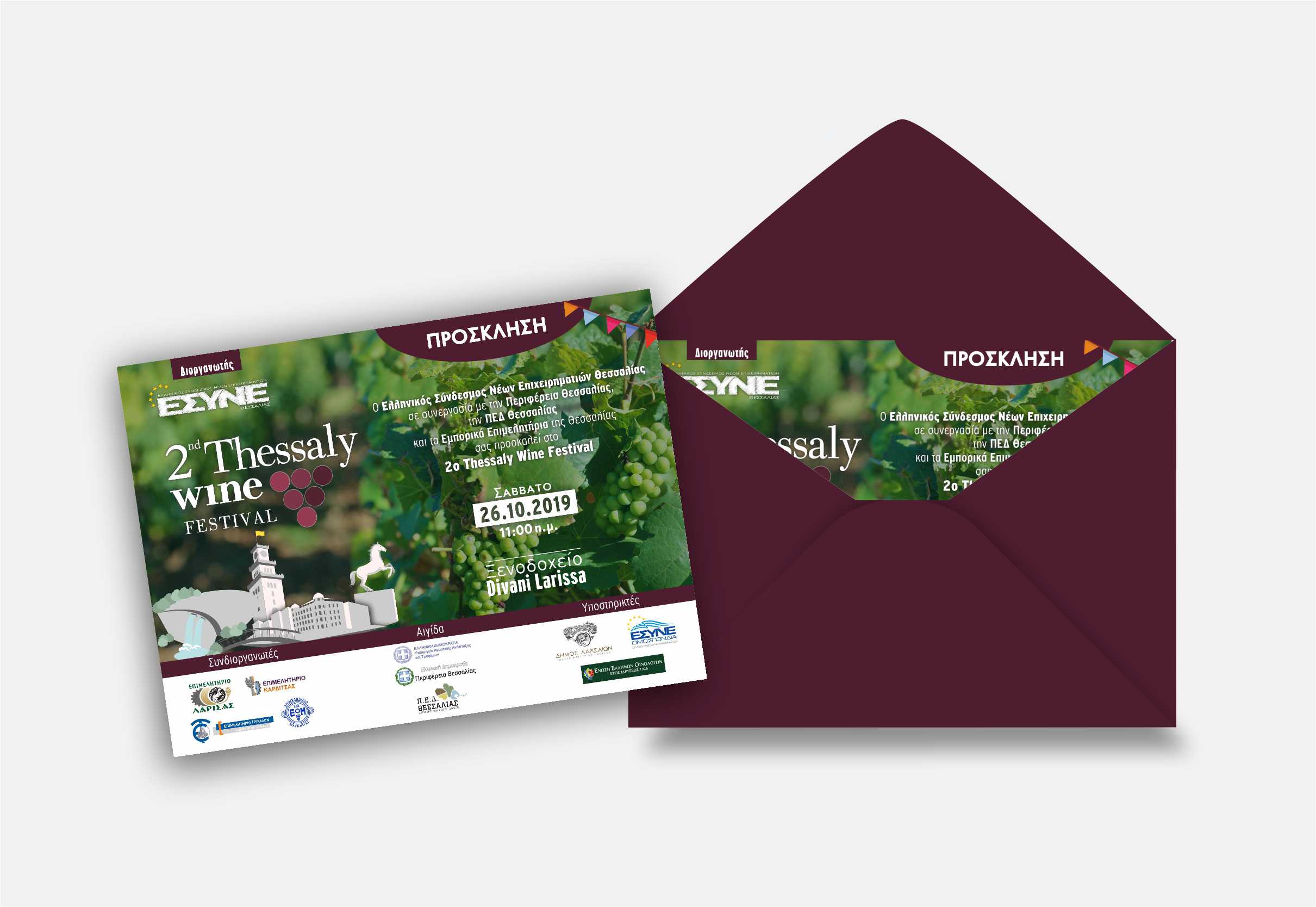 2nd Thessaly Wine Festival -
ΕΣΥΝΕ Thessaly
The Hellenic Association of Young Entrepreneurs (ESYNE) of Thessaly organized the 2nd Thessalian Wine Festival on October 26, 2019, in Larissa, after the success of the 1st Thessaly Wine Festival, in March 2018, The Festival was held under the auspices of the Ministry of Rural Development and Food. of the Region of Thessaly, the Region of Thessaly and under the scientific auspices of the Union of Greek Winemakers and the Network of Wineries of Thessaly.
Co-organizers are the Chambers of Larissa, Magnesia, Trikala and Karditsa and Supporters are the Municipality of Larissa, OESYNE, as well as the Network of Wineries of Thessaly.
The aim of the festival is to highlight the Thessalian varieties and wine products, as well as to bring together local producers in a Union of Wine Producers of Thessaly.
Producers from the 4 prefectures of Thessaly were present and gave us the opportunity to meet and taste their wines as well as to discuss and discover the wealth of Viticultural Thessaly.
The Festival, in addition to wine producers, also attracted wine lovers, businessmen, professionals of the wine industry and the focus of the wider region of Thessaly.
Spirito Group implemented the following:
-Organization and communication of the 2nd Thessaly Wine Festival
-Finding sponsorships, sponsors, co-organizers
-Communication of the festival (Press releases, Dissemination to the media and to the list of e-mail addresses at the level of the prefecture and the region)
-Attracting and organizing the Winemakers of the 4 prefectures of Thessaly
-Attracting and organizing producers of special products of the 4 prefectures of Thessaly.
Event Organising, Branding, Marketing,
Digital Marketing, Communication/Media, Sponsorship