We are hiring | Promoters | Larissa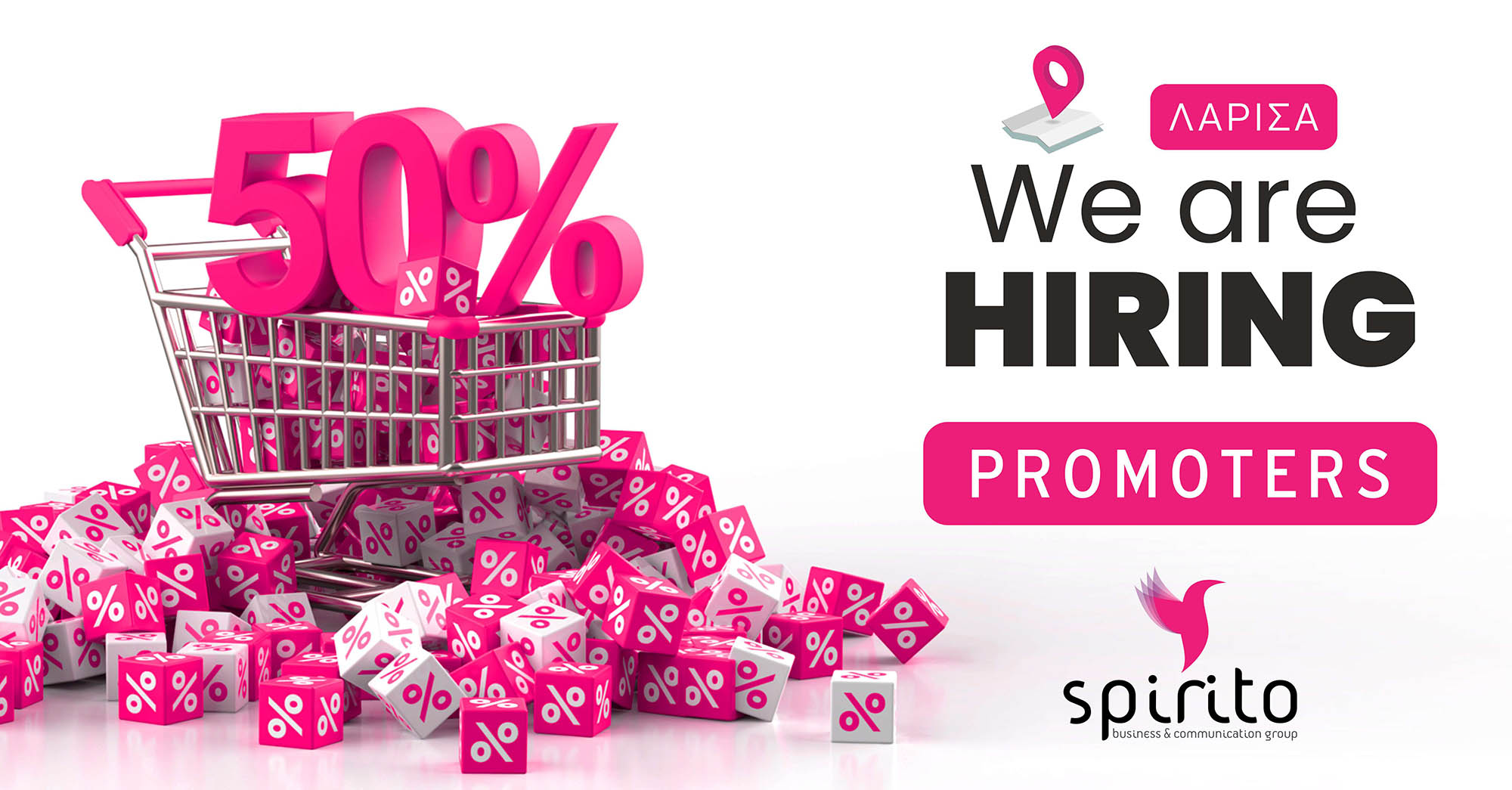 The company Spirito Group is looking for new PROMOTERS for the staffing of promotional programs of large companies.
The programs take place in supermarkets and department stores.
Applicants must be immediately available. The following will be appreciated:
Good communication skills
Orientation in achieving goals
Work experience
The company Spirito Group designs, implements and guarantees the effectiveness and success of each promotion program, offering services such as in-store promotion, out-store promotion and special events & happenings, in the wider region of central Greece.
Sales promotions include:
Product presentation
Extra sales
Execution of competitions
Type of Work: Part time
Location: Larissa, Thessaly, Central Greece
Send resume with photo to info@spirito.gr