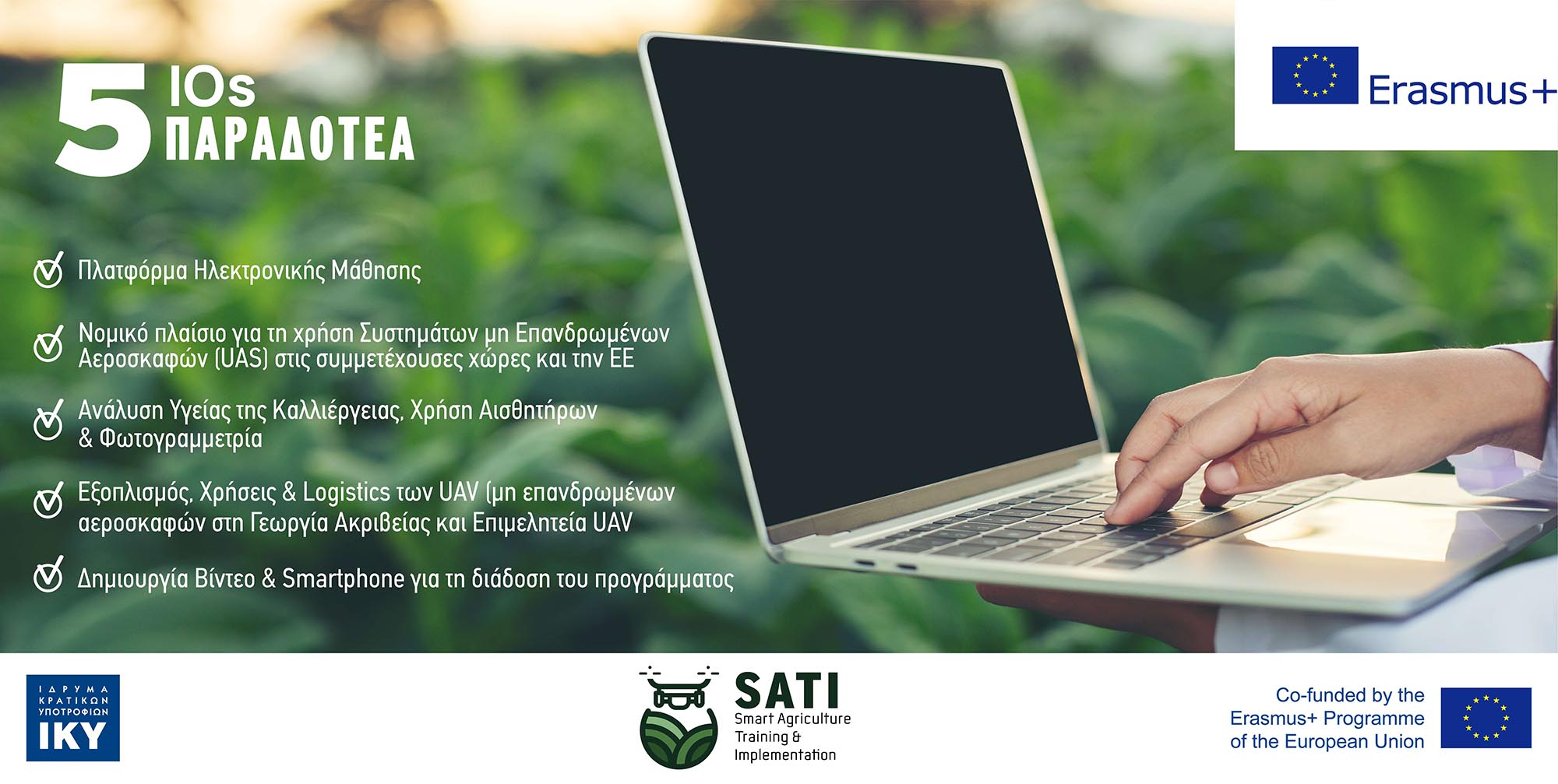 The SATI co-financed project is implemented under the Erasmus + program of the European Union, supporting Innovation in the field of Vocational Education and Training ΚΑ226-VET.
The project is coordinated by the Spirito Group and its purpose is to create an integrated training platform with multiple recipients.
By February 2022, 3 online meetings were held between the project partners, to coordinate and review the project schedule, as well as the development of deliverables by each partner.
The meetings took place in June, November 2021 and February 2022.
The first deliverable (IO1), which concerns the creation of the e-learning platform, is in full development with all the partners participating in it.
Soon the platform will be ready and fully functional.
Visit the project site and find out about our news and development
of project deliverables:
https://sati-project.eu/
Like the official page of the project on facebook and stay tuned:
https://www.facebook.com/sati.vet.agriculturetraining
Follow us on Instagram!
https://www.instagram.com/satiprojecteu/