Marketing/Branding-Corporation identity design
Panagiotis Karakitsios, Doctor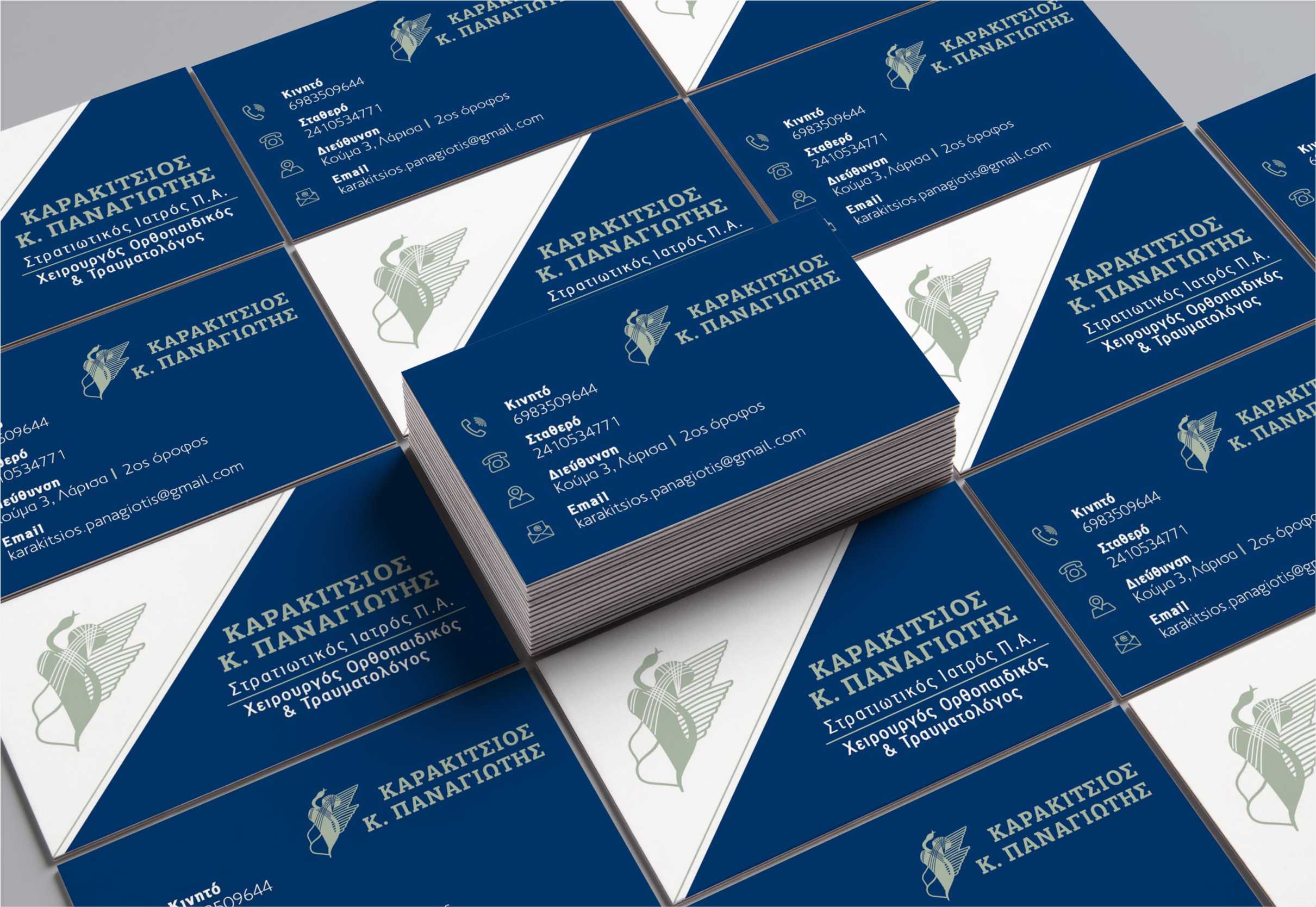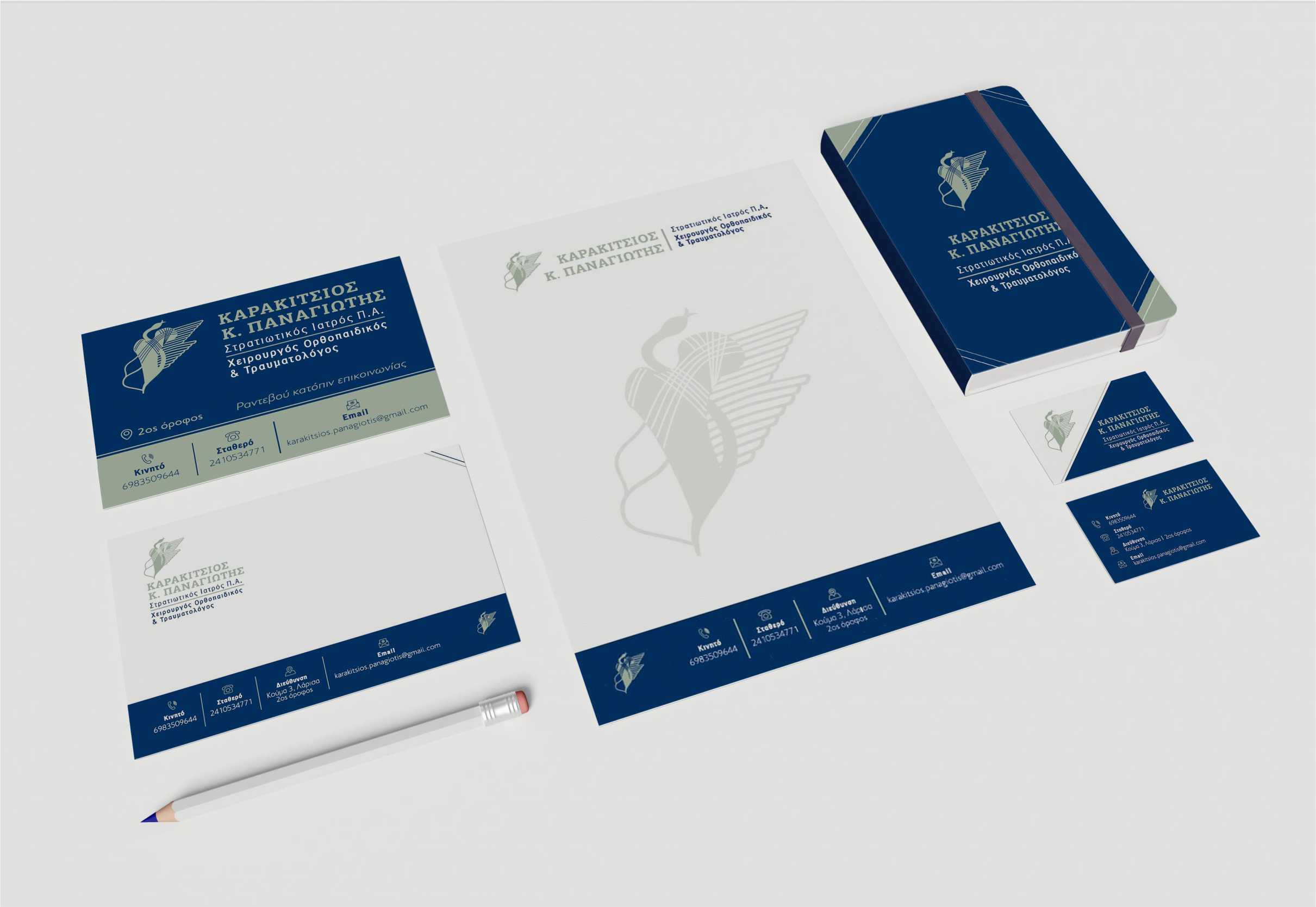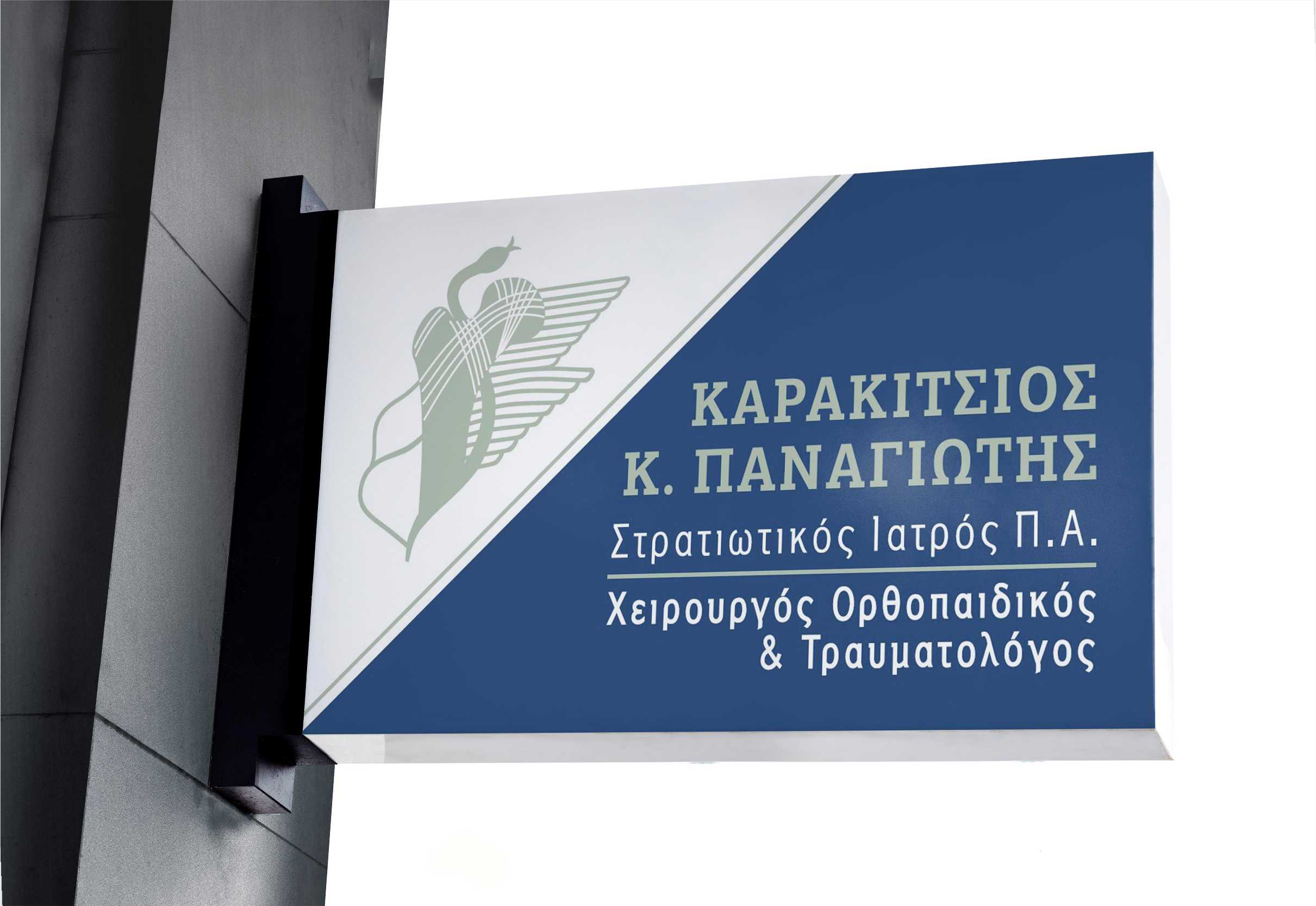 Marketing/Branding-Corporate identity design
Panagiotis Karakitsios, Doctor
Logo and corporate identity design for the Orthopedic-Military Doctor, Mr. Panagiotis K. Karakitsios, based in Larissa.
The design of the logo aimed to capture the three attributes of the client, Doctor | Orthopedic | Air Force officer and at the same time the effective presentation of his status and philosophy to a potential clientele.
The choice of the color palette with the strict and noble Royal Blue, combined with the light green khaki color gives a professional effect, which characterizes the experience as well as the personalith of the doctor.
To complete the corporate identity, we proceeded with the design and production of the following:
Business card 
Envelope
Letterhead
Prescription 
Apartment building entrance sign
Clinic sign
External marking- floor sign
Corporate Branding, Marketing, Printing