Aegean College - I.I.E.K Omiros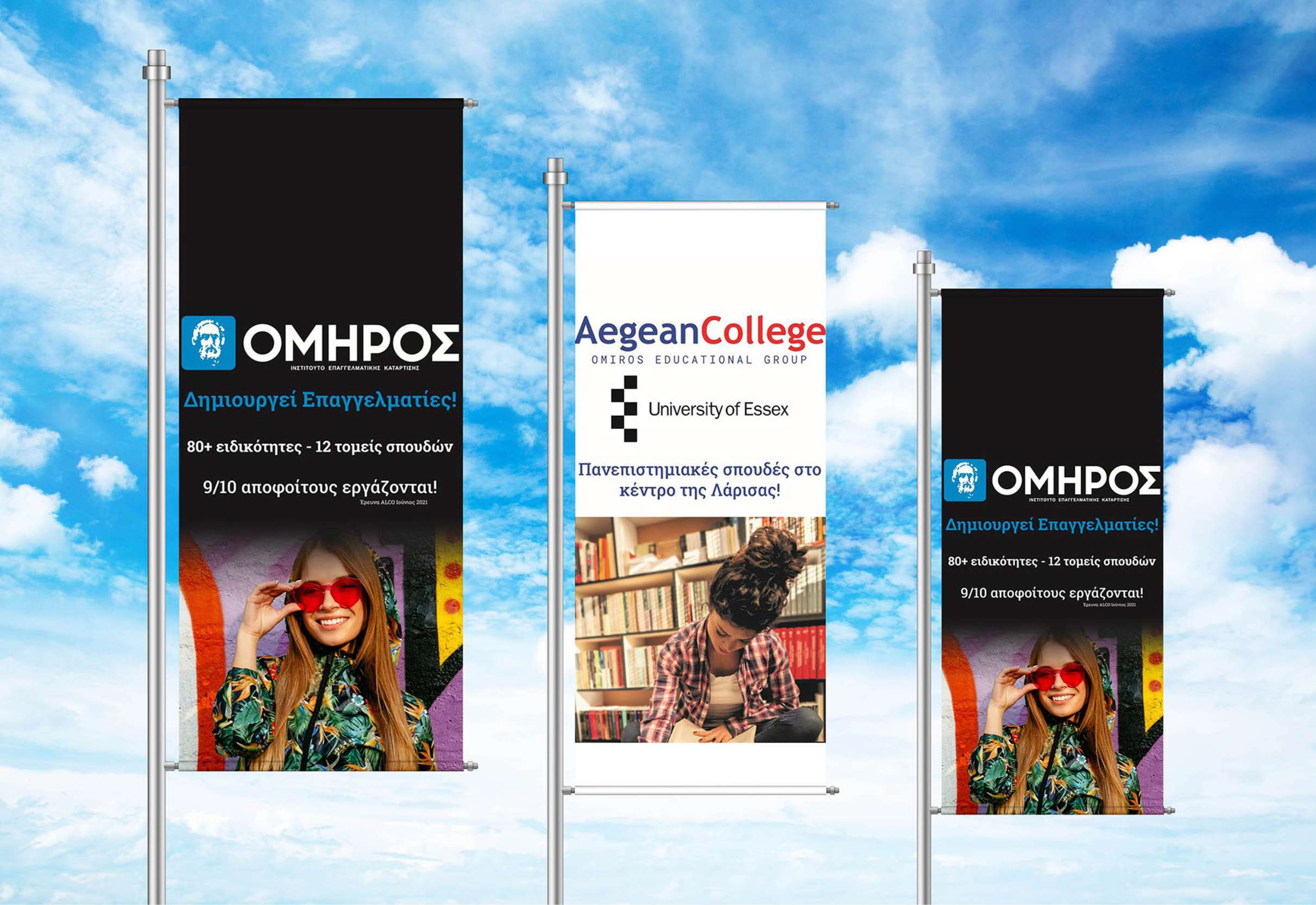 Aegean College - I.I.E.K Omiros
The Educational Group "Omiros Aegean Omiros College", one of the most important institutions of academic education in the private sector, trusted us to promote its educational programs in the city of Larissa.
In this context, Spirito implemented the following:
Promotional action at Mylos tou Pappa, in Larissa, as part of the Youth Municipal Council Event.
Promotional action at the Municipal Gallery of Larissa, in the context of organizing TEDx Larissa 2021.
Promotional actions – distributions in the cities: Larissa, Trikala, Elassona, Katerini, Lamia, Volos and Karditsa.
Rental and posting of advertising banners at special outdoor promotional points in the city of Larissa.
Promotion, Sales, Marketing, Special Events